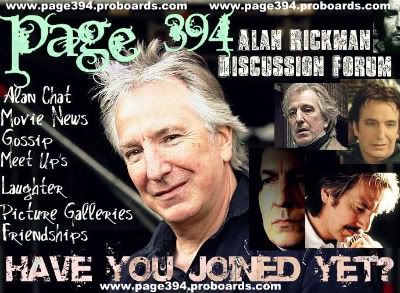 I'm married to a tall, dark Irishman and have one teenaged son. I love cats, Alan Rickman and SSHG fiction.

I started writing in 2005 as a way of dealing with a stressful time in my life, and I haven't looked back. I am immersed in the world of fan fiction, and jointly run the Page 394 Alan Rickman Discussion Forum (see the gorgeous advert above!)

I appreciate all that this has given me and I love making friends with other authors and readers. More of the same, please!

My fiction is also archived at The Petulant Poetess.